Your company's journey to the cloud can happen overnight – but our approach is longer term.
We offer a gradual transition – one that involves responding to immediate challenges and setting up
a solid foundation for future scalability: one step at a time.
If our solutions (below) are the technologies we use, then our services are how we present them to our customers.
Collaborative Consultancy
We share our expertise, provide the insights, and deploy the services needed – but we do it in close partnership with you. It's a true partnership based on long term collaboration.
We find the most poignant pain points or risks and migrate these services to a managed and monitored cloud environment.
Think of Universal as an extension of your IT department. While we have the right skills in-house, customer service is just as important. And yes, our developers are available to help!
When we start a project no-one's clocking up the hours simply to tick a box and get paid. We earn our customers' trust by giving them the services they need, when they need it.
Underpinning our services are three core tech solutions, which can be broadly categorised as:
From Microsoft Azure to our own privately-hosted cloud environment – or even a hybrid of the two – we can get your business users all set up for remote access.
As a Tier 1 Cloud Solution Provider (CSP) we make sure our customer get the full benefit of our extensive in-house knowledge and receive bespoke support for microsoft 365 and Azure public cloud service.
Looking to replicate your on-premises data centre in a private cloud environment? We have our own dedicated solution. Secure yet accessible, it's suitable for businesses with temporary cloud needs.
By combining public cloud services like Azure and Microsoft 365 with Universal's private cloud, we can offer customers a seamless, flexible, and integrated hybrid solution, where they can use a single identity to access all of their cloud services.
Whether you're looking for secure modern workplace services – like Windows Virtual Desktop – or Enterprise-grade security for your business, we can support your efforts.
At Universal, we safeguard your cloud resources by controlling, monitoring and improving your security. We offer a range of solutions that can be tailored according to your business needs.
Modern workplace tools empower employees to work from anywhere on any device – creating seamless communication and collaboration. We help organisations do so securely: in a way that works for them.
Intelligent Communications
Think of Universal as an extension of your IT department. While we have the right skills in-house, customer service is just as important. And yes, our developers are available to help!
Intelligent Communications
Looking to replace your systems because current IT is hindering your organizational growth? Are you worried about security and the risk of important information being leaked? Or do you want to ensure that colleagues can collaborate optimally – in a secure manner, also with external parties? At Universal, we understand that the needs of your business are constantly changing; especially now that everyone wants to work anywhere, any place, anytime.
Where does your organization stand when it comes to security? IT departments do everything they can to achieve the right level, but too often they overlook the weakest link: the user. Do you have enough insight into all possible "shadow IT" – and users who consciously or unconsciously install all kinds of 'handy' tools to make their lives at work easier? What about the use of "illegal" software in your organization? Who is using it and why?
With our CONNECT.cloud services, you'll be up and running with a new hybrid or full cloud environment in next to no time at all! Using our unique approach, we set up your preferred public or private cloud environment; deploying proven technology to create the specific setup your business needs.
What businesses in different sectors can expect from our suite of cloud solutions.
Security & safety. Structure and accessibility. Insights and more. Finance is changing rapidly. Only the cloud can keep pace.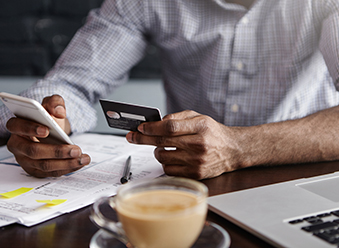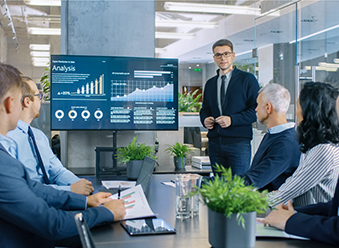 Innovation, scalability, secure servers, and software solutions. We can help Managed Service Providers with all of this and more via our private and public clouds.
Manufacturing & Logistics
Data plays a big role in manufacturing and logistics. We help companies get more from theirs – enabling them to use it to best effect.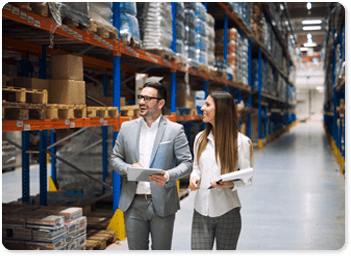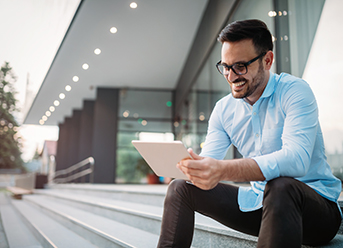 The need for more flexible, remote working requires a new set of scalable tools and technologies.
Ready For A 'Quick Scan' Session?
A free 15 minute introductory call to discuss your needs.
Sign up for our Universal News Tabloid