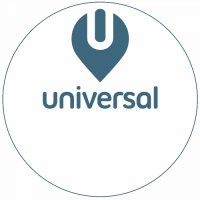 Get your systems and data in order
As a company, you obviously want to ensure that the security of your systems and data is in order. Ideally, you want to make sure that you, as an organization, have control over your systems and services so that you are not faced with surprises. In addition, you want to meet the standards that are important to your organization so that you are and remain compliant and that risks can be properly identified and the necessary measures can be taken to avoid these risks as much as possible. And of course, you want to make sure you have well-tested backup procedures and perhaps even a disaster recovery facility.
This sounds like an ideal scenario, but in real life this proves to be rather difficult for many organizations to organize, resulting in stress and fear of incidents. After all, security is no longer the combination of a strong password policy and the use of a firewall. You also see that organizations have a staff challenge when it comes to ICT management. Cyber security attacks are becoming more sophisticated, creating the weapon against such attacks are a time-consuming activity for many companies – and it never stops.
With Security as a Service, we help companies to meet this challenge. So that we reduce the risk of systems failing due to unimplemented updates on computers, or users accidentally clicking on wrong links, by implementing measures, continuously monitoring for new threats, and proactively intervening on unknown actions or patterns.
A continuous process of monitoring and proactive intervention
Keeping devices, data, infrastructure, and identities continuously secure can be a time-consuming task. Nevertheless, it is essential to achieve a high level of security when it comes to Cloud security so that control over data remains in accordance with internally agreed guidelines without compromising usability. By working in the Cloud, systems are available online 24-7 and are therefore subject to scans and hacking attempts. This requires a continuous process of monitoring and rapid response to incidents.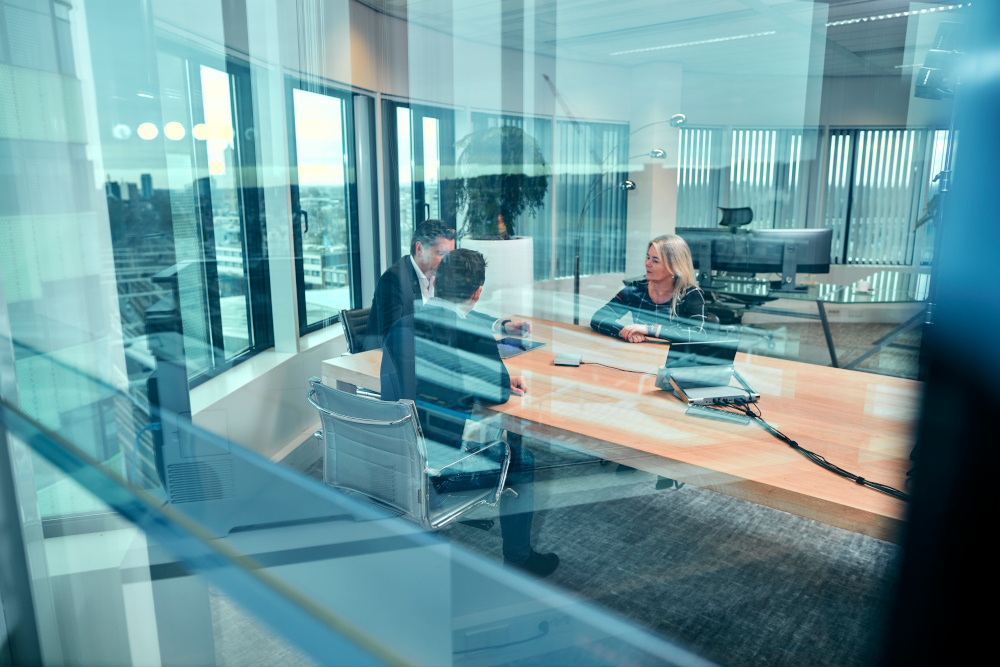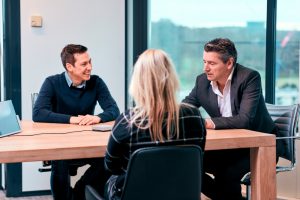 Based on the Zero Trust principle, together we ensure that continuous improvements are made to the Cloud environment. In an optimal secure environment, users and devices are authenticated and authorized before access is granted. With just enough permissions to protect data, without compromising productivity. In addition, continuous monitoring using AI technology ensures timely detection and automated response to incidents.
Managing Cloud security requires a high level of knowledge from IT staff. With Universal's "Security as a Service" subscription, you will have the necessary expertise and security will be properly managed.
After a short scan, it becomes clear where your organization stands regarding general Cloud security. Based on this, a plan will be made and, where necessary, advice will be given regarding any licenses needed. Measures without impact on end-users are implemented immediately so that cyber risks are immediately reduced.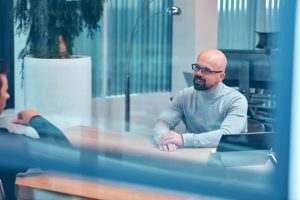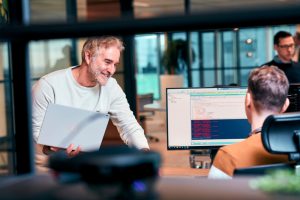 We believe that security is a continuous process of improvement. New developments and insights are processed and together we establish goals that are set and tested quarterly. In clear reports, trends are made transparent so that progress can be monitored in concrete terms. Together we work towards the goal of raising and maintaining the security score to the highest possible level.
By using the latest security products from the Microsoft Defender suite, your environment is optimally protected against the latest threats. Microsoft's Defender products are available as separate components or as part of a business or enterprise subscription. Universal makes a selection of the required components and configures them to suit your organization. With the deployment of tools like Microsoft 365 and Azure Lighthouse, Universal manages your environment. This way there is continuous information available about the status of your environment.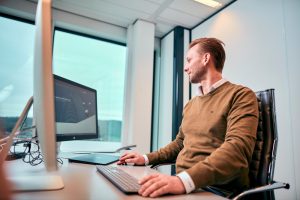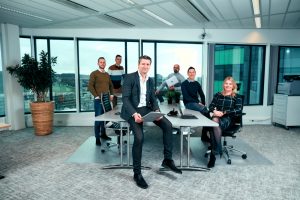 Secure email via SPF, DKIM, and DMARC configurations and monitoring
Implementation of attachment and URL scanning
Establishment of a security baseline
Rollout of Multi-Factor Authentication (for administrators and end-users).
Device management Hybrid workstations Windows, Android, iPhone/iPad, and Mac
Implementation of new measures to improve security
Analysis of vulnerable systems
Sign up for our Universal News Tabloid