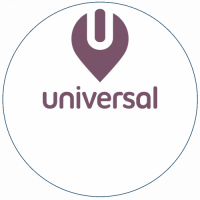 Scalable ICT infrastructure that can move flexibly with trends
Many entrepreneurs, CIOs, and IT managers strive for the same thing when it comes to office automation: a scalable ICT infrastructure that can move flexibly with trends and developments, that is secure, and complies with applicable laws and regulations. But above all, where you as a company can be proud of because you keep up with the latest developments, it seamlessly connects with your needs and allows you to focus on the real core business of your organization.
But what does that ideal landscape look like? What tools do you need for that optimal workplace that allows your people to be happy and productive in their work? And how do you ensure that your internal systems are also available when the workplace no longer depends on the office location? The home office will be here to stay (forever?). And perhaps the biggest challenge in times of IT staff shortages; who is going to support your users?
At Universal IT, we help you on this path to success. We understand the challenges companies face in keeping systems up to date, preventing from security breaches, but also in keeping track of new technologies and  developments. We will work together to ensure continuity, share knowledge, optimize security, optimize costs and provide that ideal infrastructure.
We do this not only by providing the necessary licenses but also with personal support, a clear menu, processes according to the ISO27001 standard for information security, and of course a clear roadmap and guidance, also for the end-users.
Azure Virtual Desktop Services
Virtualization of servers has become "common sense" in recent years. Dedicated machines for running applications and services are becoming increasingly rare. And now this trend it moving to the desktop as well. By virtualization the desktop, access to the business applications is possible from any location, without compromising the specific settings and/or security policies.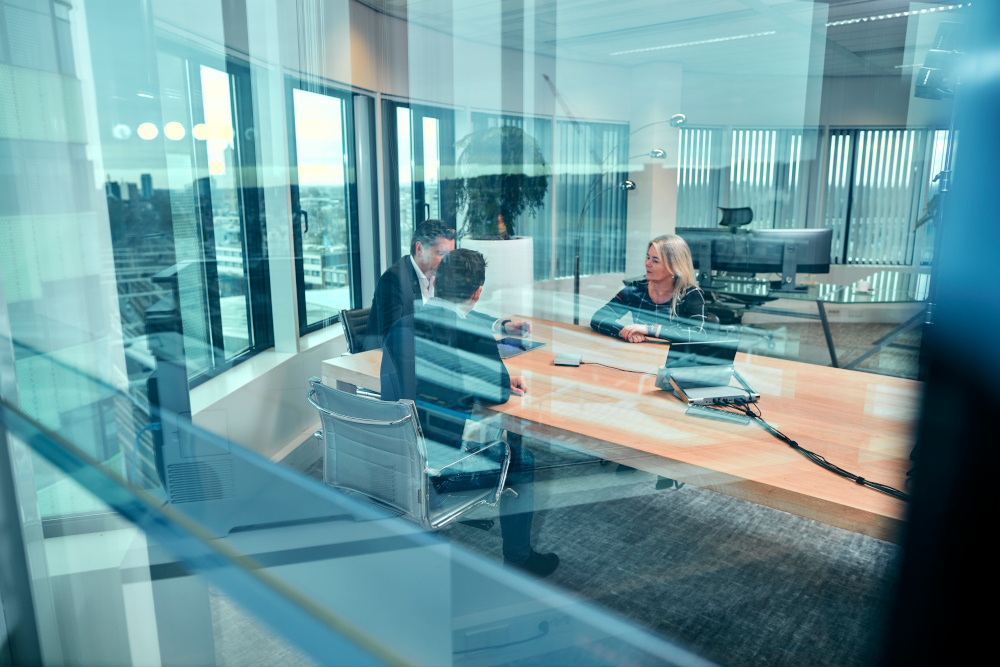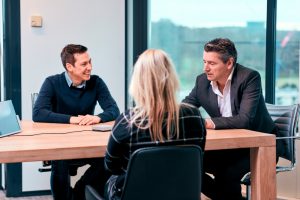 Log on to your personal desktop, from any device  with an internet connection. To be less depended of your location or device is a huge advantage. And your data is safely stored in the secure business environment of Microsoft 365. This offers great advantages now that more and more employees are working from different locations. The management of the desktop can be centralized in the Microsoft Cloud. Limiting the use of locally installed applications usually means less time-consuming management and for the user; always being able to work, and that's what it's all about!
Azure Virtual Desktop is offered from the Microsoft Cloud and can be purchased from Microsoft (direct  payment by creditcard) or from direct Microsoft partners (Cloud Solution Providers) like Universal IT. The advantage of purchasing licenses via Cloud Solution Providers is that you pay by invoice from the partner and you can rely on your partner for support. Also, additional services are available through the  partner. Universal IT is your One-Stop-Shop for licenses, management, migration, configuration, support, and (adoption) training. Universal IT has the Microsoft Gold Partner status, which means proven expertise of Cloud Platform technology and certified employees. We are happy to share this knowledge and experience with our customers.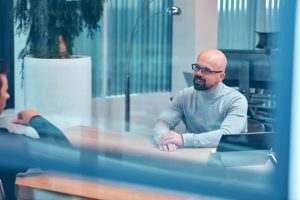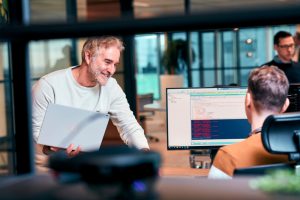 Azure Virtual Desktop scales with the evolvement  of your company. Temporary expansion; no problem. Scaling back in the down season; that is possible. And if your employees always work between 7 a.m. and 6 p.m., we will automatically disable services outside this service window for you to save costs. Azure Virtual Desktop is designed for the efficient use of resources and is of course extremely scalable. In addition, these resources can also be optimally tuned to the use of different departments; after all, some people need a more powerful workstation than others.
In order to be ahead of your competition, it is essential to manage operating costs efficiently. Staff and IT combined are a significant share in costs. In addition, it is crucial for many entrepreneurs to be able to respond quickly to changing circumstances. Unexpected scenarios, changing circumstances, or an assignment that requires you to scale up quickly. This is possible with Azure Virtual Desktop – without upfront investments. Thus, you can create an ICT environment that adapts to your company. Ensuring  stability, trust, making your organization more decisive and, ultimately, more productive. In the end this is the key to your success. 
Security major important in the digital world
With the increasing cyber security threats, accurate protection of data, applications, and services is becoming increasingly crucial. This requires best-in-class security. A firewall and a strong password are no longer sufficient. It is all  about multiple layers of security – recognizing patterns – intensive monitoring – and the assurance that you can rely on your backups. Microsoft Cloud Security services are evidently also available for Windows Virtual Desktop and integrate  seamlessly. However, security is not a one-time action but an ongoing process of proactively responding to potential threats, securing your data, and ensuring that only the authorized people have access to your systems. Universal helps in this continuous process. With monitoring, personal support, clear reports and, of course, sharing knowledge  and advice. Together we work to reach that higher security standard, step by step. 
Universal IT is ISO27001 certified, this means that our work processes are executed according to the international norm for information security. This is reflected in all layers of our organization; a secure customer portal, advanced authorization structure (authorizing the employees of our clients to submit changes), secure communication about services, and secure sharing of information.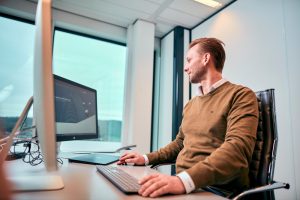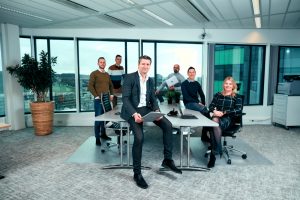 Services include onboarding and support
Onboarding starts with performing a Quick Scan. This is an inventory of systems, workstations, applications, work procedures, and connections. Based on this quick scan, we draft our recommendation report for services, licenses, migration, support, and training and instruction. We will work together with your (IT) organization and align responsibilities and tasks in a clear roadmap. Universal loves transparency. During the performance of our work, we share our knowledge and make our processes transparent. Through an external Teams Channel we communicate with our clients and share information. We do not take over, we are an extension of your organization. 100% partnership, knowledge sharing, direct short lines, transparency, secure work processes. That's what we stand for. We like to call it IT hospitality.
Sign up for our Universal News Tabloid