Asset Management Services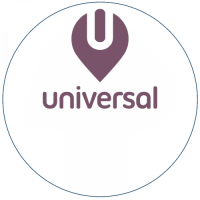 The best choises for the ideal workspace
With Universal asset management we help organizations by supplying, configuring, managing and monitoring the hardware and software that is in use by the organization. Goal is to streamline these often time-consuming processes, optimize support and provide Universal expertise to make the best choices for the ideal workspace.
Advising on and providing devices that are needed to access the WORK Cloud is an important part of asset management. The Universal team provides excellent advice on the most suitable laptop, display, desk phone, smartphone or meeting room. For you to be able to work and collaborate in the most effective way.
Our customers can store a spare device, in case of a malfunctioning device, the spare device is immediately shipped and the user is back online in no time. 
Device management also includes device support, managing support contracts and providing audit logs.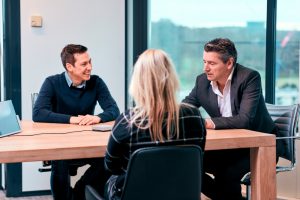 Fast enrolment with Microsoft Autopilot
Companies with Microsoft 365 Intune can benefit from the easy enrolment process through Autopilot. Autopilot is fast, efficient, flawless and above all; secure!
Software Asset Management
With Universal software asset management, we register and manage the software that is in use by organizations. We manage end dates of support or licensing agreements and ensure the timely renewal. For organizations that use Intune, the centralized roll-out (including updates) of software to the users' devices is a gamechanger. It saves lots of time and makes sure that devices and software are compliant and safeguarded.
On- and offboarding employees
The flexibilization of work will become ever-more important in the years to come. There is a downside to that when it comes to the time consuming efforts to onboard and offboard your employees. We are here to help with our on- and offboarding services. When onboarding, we arrange all relevant matters, like advice on appropriate devices – delivery to the users, assigning licenses and authorizations and support the use of these devices and services. When offboarding, we take care of the device wipe and make sure that there is no more access to company data, we cancel user licenses and services and we re-store the company devices.
Asset management includes audit logging
Asset management services are carried out according to the procedures and guidelines as discussed with your organization. Assets are registered and activities are logged. Therefore the audit log is available, for our customers to meet quality standards and certification requirements.
Support a circular economy by recycling your devices
Asset management is also taking care of your legacy devices; ensuring that your data is erased or destroyed beyond recovery, and that you receive a certificate of proof for compliance and audit purposes.

Reduce your environmental impact and support a circular economy. Prevent electronic waste and contribute to the reuse of valuable materials and resources.

Save money and generate revenue from your old devices.
Download our Asset Management brochure