Boost your sales and reach a higher customer satisfaction
Research shows that website visitors are more likely to make a transaction when there is interaction with you as a provider of a product or service. uWebChat is here to help. uWebChat is designed to integrate with your company website, offering your customer service or sales team a live web chat to interact with visitors on your website. Your team can directly interact with visitors and provide the answers to questions that visitor might have when searching for information on your website. Your team members can instantly provide the information that is needed to eventually finalize the transaction. uWebChat can help you achieve a higher customer satisfaction and attributes to a higher sales conversation rate.
With uWebChat your team members get notified on their Microsoft Teams client when a visitor on your website or web shop starts a chat. This can either be a request for a personal chat with a specific team member, or a chat with a specific group or department.
Powerful agent hunting by the use of Teams presence and rich features to determine the hunting method that suits your organization best to reach the optimal service level.
uWebChat uses the powerful Azure Cognitive Services to automatically translate conversations when people start chatting in another language. No need to hire native agents, uWebChat does the job.
Contact center web chat features
You can define your preferred settings per group; like agents, agent priorities (hunting order), opening hours and language settings per team and agent.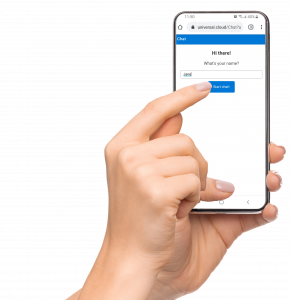 Automatic realtime translation
uWebChat speaks any language and detects the language of you visitor by detecting browser language. Now your agents  can chat in any of the 180 world languages!
MeetNow; convert chat to voice or video
Promote your chat to an instant voice- or videomeeting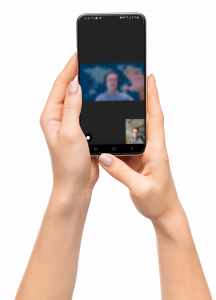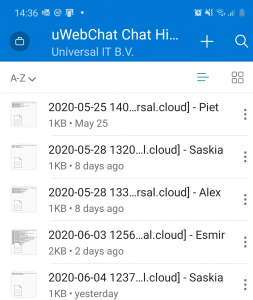 Securely archive chat to OneDrive
Authorize uWebChat to store your chat conversations in your Microsoft 365 tenant, enabling you to meet your company security and compliancy policies. uWebChat only stores chat conversations in your Microsoft tenant. 
224/7 web chat with "Leave Message"
No agent available or business closed? No worries, your visitor can leave a message that your agents will receive in Teams instantly – once they come online.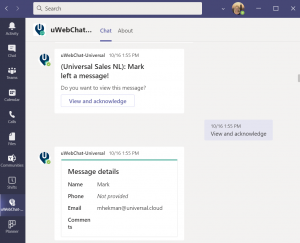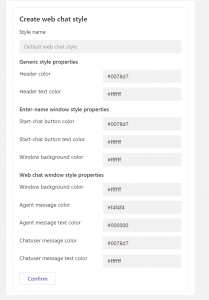 uCustomize uWebChat to match your company branding
Both uWebChat chat client and website button can be adjusted to match your company branding. 
uWebChat is available in a free version (basic features/limited users) - upgrade to a payed version anytime!