KBA-01270-Q5R4
Question
How to setup the Universal Hosted Remote Desktop Gateway?
Answer
Using MS Windows go to start-menu and type "Remote Desktop Connection"

After opening the application select Options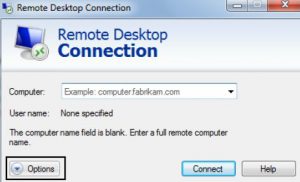 Go to Advanced, and click settings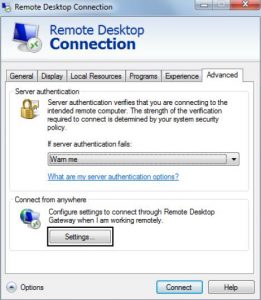 Type in gate.enterdesktop.com as the gateway, and make sure "bypass RD Gateway server for local addresses" is not checked!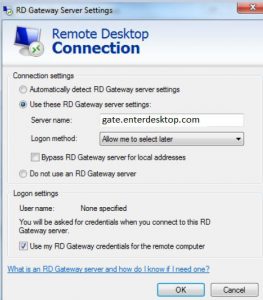 Click Ok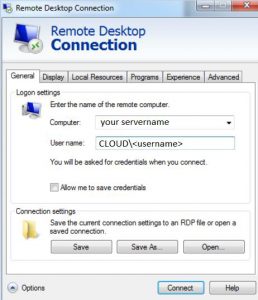 You can now make use of your Universal hosted Desktop by clicking Connect.
Additional Comments
Contact your local system administrator for the servername