Onboarding your devices and services
The Universal WORK Cloud brings organizations everything that is needed to succeed. To work efficiently and to collaborate with your team. Focused on service, we create solutions that really work! With Universal asset management services, our goal is to streamline processes, optimize support and share our expertise to make the best choices for the ideal workspace.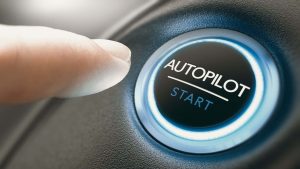 Automatic onboarding for your PC with Autopilot
If your organization uses endpoint management tools then your device is already setup and pre-enrolled for your organization's Autopilot program. The steps you need to take are:
1) Unbox your device.
2) Power on and connect to a WIFI or ethernet network. The device automatically communicates with the Autopilot service.
3) Now Windows Autopilot configures your device according to your organization's pre-defined settings, such as applying custom configurations, policies, applications and security settings.
4) Sign in with your Microsoft account (usually your work email address and password). In case you forgot your password; please contact your company's administrator.
That's it. Your applications and services will now start installing and will be available in a couple of minutes. Then you are ready to go!
Asset Management Services
Universal asset management is there to help organizations by
supplying, setting up, managing and monitoring the hardware and software used
by the organization. Goal is to streamline these often time-consuming processes,
optimize support and use Universal's expertise to make the best choices for the
ideal workplace.
Hardware services; Universal is proud partner of Apple, Microsoft, Lenovo, Fortinet, Poly, Dell and Yealink.
Spare Devices and Cloud based Services (Cloud PC)
Software Asset Management
Employee onboarding and offboarding
Audit logging
We are here to assist you!
Book a 15 minute onboarding call to get you started