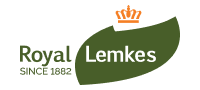 Family business, Royal Lemkes began sowing seed back in 1882. Formerly a plant nursery, they now serve large retailers such as IKEA, OBI, Kingfisher, ALDI, and Praxis – as a plant service partner.
Royal Lemkes also offer plant-related advice on everything from plant presentation to throughput and shelf efficiency. Niek van Keeken, facility manager, Royal Lemkes, shares his experiences about working with Universal.
"We work closely with our partners from start to finish, but when it became clear that two of our clients needed to work closely together and exchange information, we began looking for an IT provider that could build a bespoke platform. And that provider was Universal.
Universal proposed SharePoint as a way of linking up both our customer's and our supplier's systems. They set everything up for us and built it on their cloud environment. It's very easy to manage for everyone involved. Exactly as we envisioned it.
We can see the information we need at a glance, can work together super efficiently throughout the supply chain, and keep throughput as low as possible.
Our collaboration with Universal continues. We communicate internally within Royal Lemkes via an intranet SharePoint solution that was also set up by Universal. And if we ever get stuck, we can go to them with any questions regarding Microsoft solutions".
"As a Universal customer, I feel valued and taken seriously. They're always easy to reach and have excellent technical knowledge. Things are always delivered on time and on budget."
Niek van Keeken - Facility Manager