Hosted Exchange to Exchange Online
After almost two decades of Exchange Server hosting Universal will migrate the hosted Exchange services to Exchange Online in Microsoft 365. 
As you may have seen in the news, there have been several security issues in Exchange server software in the recent years. While Universal has always been able to provide adequate security so far, we have evaluated the added value of maintaining these Exchange Server Hosting Services. Since we are keen on providing the best and most secure service you can image this is taking a lot of our efforts. We prefer to put our efforts in creating solutions for our customers. There are simply not enough arguments to maintain this on premises Exchange infrastructure. The alternative; Exchange Online in Microsoft 365, offers at least the same features and brings a reliable e-mailservice. Also; Exchange online was not impacted by the recent security issues; thus proven to be robust. And; Exchange Online comes with a very adequate anti-spam filtering.
We have already migrated most of our customers to Exchange Online. The advantages are that you can use the latest versions of the Web edition of Outlook and mobile versions on iOS and Android. The capacity will also be increased to 50Gb per mailbox. It also makes it easier for our customers to add other Microsoft 365 (formerly Office 365) services that integrate optimally with Exchange Online like Teams and Office. 
Universal will start migrating all mailboxes to Exchange Online as from July 1, 2021. This is a process where the data is synchronized to the Microsoft Cloud. From this date on, organizations will be migrated in different phases. If you are a hosted Exchange customer; we will inform you about the exact date on which this transfer will take place. We aim to have completed this process by November 1, 2021.
Our hosted Exchange customers will receive more documentation in the upcoming months. As far as support is concerned, nothing changes. Universal remains your primary point of contact and we will perform the migration with the least impact for your organization. As a Microsoft Gold Partner we have both the trackrecord and the know how to help your organization to this next level messaging platform.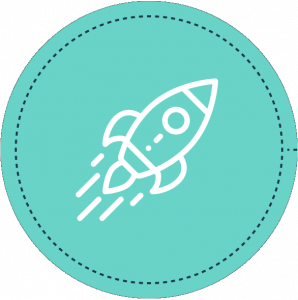 No. Prices are unchanged. In most situations, you get more storage for the same price. Exchange Online mailboxes come with a large amount of storage per user.
Yes. Universal will transfer all of the data to the new mailbox. If you need additional configuration services (configuring clients like Outlook or mobile), the Universal helpdesk is at your disposal. Support rates are unchanged.
How do I manage my services
How secure is my data at Microsoft?
Microsoft has all the necessary certification in the field of information security. You can find more information here.
Will Universal stop hosting?
No. Our motto is Microsoft Cloud unless. There are scenarios where the accommodation of software services in one of our local data centers is more interesting. Universal supports both scenarios combining a hybrid cloud with Azure and Microsoft 365 with Universal's private cloud services.
The Universal SLA for Exchange will be replaced by the Microsoft SLA. Universal will provide the Microsoft Customer Agreement to new Microsoft 365 customers. The uptime in the first quarter of 2021 was; 99.97%.
Is a Universal backup service included?
No, information in Microsoft 365 is secured and backups are being made by Microsoft. If you need additional or item level restore functions we can provide the additional service (SkyKick). Reach out to our team for support and advise.
What is Universal's role in the Microsoft Cloud?
Universal is tier-1 Cloud Solutions Provider. We offer managed services and solutions, bringing you 1 single point of contact for support, licenses and services. Microsoft licenses are being invoiced by Universal, the enduser pricelist is availble online.